Performances of the Week
Hang on for a minute...we're trying to find some more stories you might like.
SEPT. 11 – 15: Boys Water polo starts CVC season strong
For the week of September 11-15 and a tournament on September 22-23 varsity boys water polo comes in to the performance of the week. The Tigers won against Del Campo Cougars 15-8, Antelope Titans 15-2 and Whitney Wildcats 13-5..
The Tigers also has a tournament on September 22-23 in Napa Valley. They defeated Franklin, Liberty, and Clayton Valley Charter, overall going 3-2 in the tournament.
Junior Anthony Ames believes if the team continues to play the way they have been playing, they can beat anybody.
"We should be able to get into the playoffs, we should be at least the second best team if not the first best team I feel like when we play our hardest we can beat any team," Ames said.
SEPT. 18 – 22: Girls Tennis extends bid for undefeated season
The Performance of the Week for the week of September 18-22 is the girls tennis team for their win over the Whitney Wildcats. Beating them 6-4, this is the first win in five years over the Wildcats, and continued the Tigers undefeated season, making their record 6-0 and putting them first in league.
Senior Natalie Bennett felt very proud of how the team was able to stay united and maintained their positivity, despite not being very successful against Whitney in years past.
"I feel like we were able to work together, come together, and cheer and support each other,'' Bennet t said. "I believe we were more positive and came in with a better mindset than we have the past years."
Bennett believes that this season the Tigers will be able to go undefeated due to their desire to win and the positivity throughout the team.
"I think we can attain the same success because we have new coaches and everybody is so positive and we all want it so bad." Bennett said.
SEPT. 25 – 29: Nunez leads girls golf to impressive CVC win
The performance of the week for the week of September 25-29 is the girls varsity golf team, who won their match against Cosumnes Oaks 248-252. Leading the way for the Tigers was Emily Nunez, who shot the team low with a 47. Also posting low scores was senior Carly Nicholson and freshman Kayla Hary, who both shot 49.
The win moves the team to a 4-5 overall record, 4-3 in league. Because of the good league start, the Tigers are now in a position to make a run for their third consecutive CVC league title. Sophomore Julia Tavianini is really happy with how her team has played this year, and hopes the success will continue throughout the year.
"My team played really well and I'm glad that we came out with the win." Tavianini said. "I hope we can continue to play well and hopefully win league because that was one of the goals we set for ourselves at the beginning of the year ."
The last time these two teams met, Cosumnes Oaks came out with the win with a score of 242-256. Coach Corey Fukuman is happy about the win.
"It was a great win win because they had already beat us twice this year," Fukuman said.
About the Contributors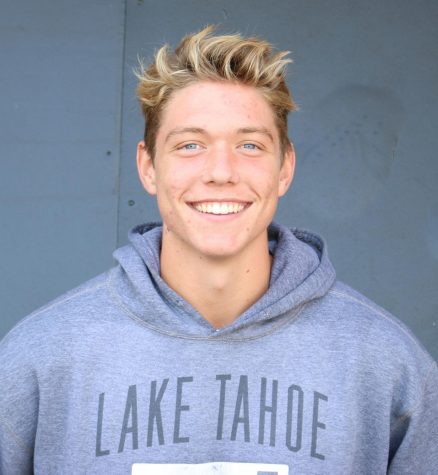 TOMMY SPENCER, STAFF REPORTER
[email protected]
Description
Tommy Spencer is a sophomore in high school. This is his first year in journalism.
Activities
Spencer plays basketball and football for Roseville High School.
Career Aspirations
"I'm not sure what I want I want to do, but I hope it's related to sports."
Favorite...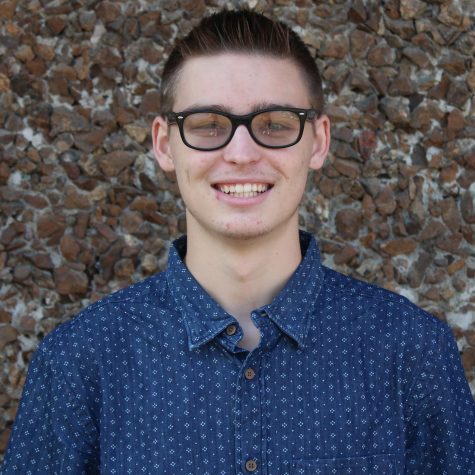 NOLAN FRAME, REPORTER
I'm 17, a senior and I've been in EOT for four years. After high school I am leaving for Marine Corps boot camp July 8.

[email protected]