'SMELL THE ROSES' with Thalia Bennett
Hang on for a minute...we're trying to find some more stories you might like.
"We come from the Earth, we return to the Earth, and in between, we garden." 
– Alfred Austin

CHECK OUT
Coordinated through Cotopaxi, the Questival is an annual 24 hour "adventure race" that invites you and your team of 2-6 to compete, have fun, and engage with the world around you outside of the bounds of comfort.
As you complete as many challenges as you can through the live smartphone app, between sunrise and sunset, you will find yourself in the city and in nature alike, doing anything from hiking a trail to armwrestling a stranger. Tasks vary from location to location. The nearest events are scheduled for April 14-15 in Sacramento and for September in San Francisco. Check out cotopaxi.com for ticket prices and more information.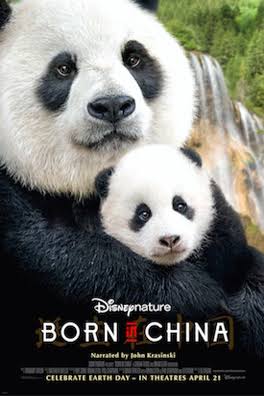 WATCH
Disneynature's new documentary, Born in China, follows the lives of three animal families – pandas, golden monkeys and snow leopards in the wilds of their titular country – and debuts on Earth Day, April 22. During opening week, Disneynature will donate a portion of all ticket proceeds to the World Wildlife Fund to benefit the creatures showcased in the film for a guaranteed minimum of $100,000.
The film boasts intense looks at elusive animals, particularly the family of snow leopards, and was filmed over a span of years.
APPRECIATE
Today, single-use plastic pollution is more chronic than ever before. Plastic alone can require up to 1,000 years to fully decompose, and according to MRC Polymers, only 27 percent of plastic bottles are recycled in the US.
That alone is already alarming, and it doesn't begin to quantify the loads of other plastic products in landfills. Thankfully, Earth Day is just around the corner on April 22. For many, it's a time to reflect on their part in the global environment. The way I see it though, so long as we live here, every day should be Earth Day.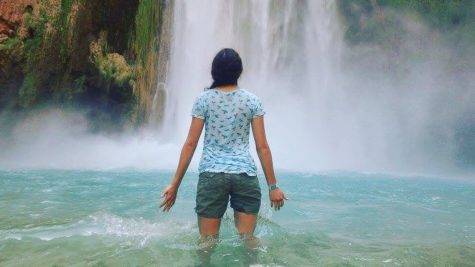 So make it a point to know what you're buying, what it demands to produce it, and what it implicates for the environment after you use it. In that spirit, ewg.org and onyalife.com are both excellent resources for making the switch to more sustainable day-to-day products that give back to the earth and curb personal pollution.
Another easy way to pitch in is to purchase from local markets. In this area alone, there are at least two regular weekly gatherings for vendors in Granite Bay on Douglas Blvd. and the Roseville City Center on Vernon St., each during Saturday mornings. Acquiring your groceries from the source carves out the costs and CO2 emissions of shipping, as well as bolsters the community's economy. Not to mention, farmers' goods simply taste better since they're not "engineered to withstand travel" and are all free from pesticides and GMOs.