21 Savage's original vibes create fan base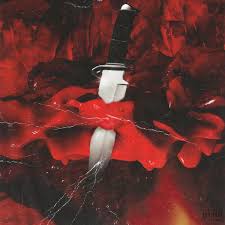 Hang on for a minute...we're trying to find some more stories you might like.
21 Savage has taken the attention of rap fans recently due to his energetic and hyped up vibe. His music, while somewhat similar to other rappers, differs in the sense that he doesn't reuse ideas or concepts that other rappers use.
Because he wasn't signed to a record label and makes all his music from personal experiences, 21 Savage remains more diverse than other rappers. He makes "murder music" based on past experiences of his, truly granting him the title of 21 Savage.
The song ''Red Opps'' got 21 Savage a lot of attention, as did "Drippin'" which features him, Lil Yachty and Sauce Walka. These songs helped to lift 21 Savage from the underground into the more popular scope of eager listeners and rap fans.
21 Savage has dropped three mixtapes in the past two years. His most recent tape, Savage Mode, has gained a lot of attention because it is so different and hyphy, not to mention it was produced by Metro Boomin. The Slaughter Tapes and Slaughter King, his previous mixtapes, were equally as good but Savage Mode has gained the most clout because it dropped once people really knew who he was and what he was about.
Being on the XXL Freshman Class in 2016 also helped 21 Savage gain more attention than before and allowed a chance for people to see the true beauty of the lyrical genius and flow that is 21 Savage.
His freestyle, while slow, was all about the real things that he's been through which allows fans to understand his rough upbringing and it shows why he makes "murder music."
In the XXL Freshman Cypher, 21 Savage did a faster and more barred out verse than his freestyle which shows the hyped up and energetic side of 21 Savage which so many people admire.
21 Savage has kept up to date with his social media as well which has helped his publicity. He has 220.2k followers on Soundcloud as well as 303k on Twitter.