Knee injuries becoming increasing problem
Hang on for a minute...we're trying to find some more stories you might like.
In high school, competitive soccer injuries are bound to happen. In girls, there has been a gradual increase in ACL injuries.
According to the American Orthopedic Society for Sports Medicine, there are about 150,000 ACL injuries in the United states every year, and young women are two to eight times more likely than young males to injure their ACLs, most especially female soccer players compared to their male counterparts.
Many female students of Roseville High School playing on school and or competitive soccer teams have had knee injuries.
Sophomore Delaney Ferre tore her ACL and her meniscus playing for Placer United Development Academy. At this time, her team almost never did exercises to prevent such injuries.
"We would rarely hit the gym but we didn't really do much weight training so it's on you to do that outside, but no really does." Ferre said.
With Ferre being out for around a year, her team will be affected by her absence.
"We have two goalkeepers and the other one will be getting all the playing time, and it kind of creates a big problem for when she's not able to make it to a game." Ferre said.
Ferre believes that exercises should be implemented into practices to help prevent injuries.
"Because there are so many injuries especially knee injuries for girls soccer, so there should be a lot more leg strengthening," Ferre said.
Sophomore Kaci Zanardelli was playing for Rocklin FC when she tore her ACL. Similar to Ferre, Zanardelli's team wasn't doing many injury-preventing exercises at the time, but believes that teams should in the future.
"There are a lot of knee injuries, especially a lot of different ones, so if there are exercises that can prevent them, it will save a lot of injuries and be better for a lot of teams to not have their players out for long periods of time." Zanardelli said.
Not only do injuries impact one person, the whole team is affected because injured players need to be replaced and the replacements aren't always the best fit for the team.
"We had to get a lot of new players because I was out and it was not good because they didn't really know how to play their positions." Zanardelli said.
Senior Hailey Linarez has suffered from two knee injuries in the past. She tore her ACL and meniscus in eighth grade while playing on the Blues club team and she tore the ligament that holds her kneecap in place at the beginning of high school season her sophomore year. Linarez had two different experiences playing on the teams.
"In high school I wasn't doing any exercises, but in club we were doing a lot of plyometrics." Linarez said.
Linarez believes that exercises could help a little bit but it depends on the situation and how your body reacts to the training.
"I think it could help but at the same time I was doing those exercises and I still got hurt so I think it kind of depends on your body," Linarez said.
While not all high school athletic programs are engaged in training specifically designed to prevent injury, many off campus soccer programs are doing just that. For example, Swanson McArthur Physical Therapy uses specific exercises, and techniques to improve flexibility, strength, endurance, power, agility, and neuromuscular control to help decrease ACL injuries in soccer programs.
They also provide informational seminars to coaches, parents and players on this topic.
Quinn McArthur is a physical therapist that works for Swanson McArthur Physical Therapy and used to volunteer for Woodcreek High schools soccer team as their therapist. He believes in the importance of leg training to prevent knee injuries.
"Strong and flexible muscles are vital to the competitive athlete looking to avoid injury," MCArthur said. "Equally important is learning how to move athletically in a way that meets the demands of the athlete's sport."
McArthur wishes that coaches would focus more on training for injury prevention.
"In a perfect world, each team would have a program specific to their sport that addresses the needs and demands of that sport," McArthur said.
About the Writer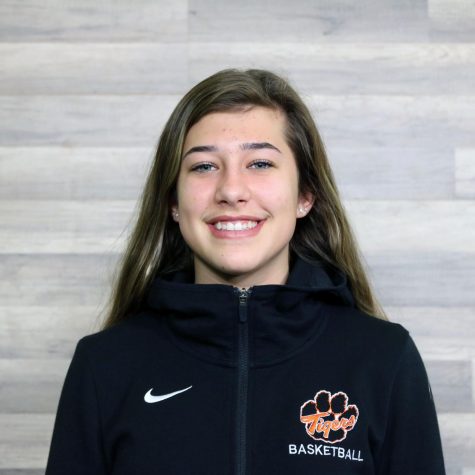 NATALIE RUSSELL, REPORTER
Natalie Russell is a Sports Anchor and Reporter for Eye of the Tiger.

This is Natalie's first year in Eye of the Tiger.

Natalie enjoys playing basketball and golf in her free time.

[email protected]