Sophomore's language skills grant upperclass course entry
Hang on for a minute...we're trying to find some more stories you might like.
Roseville High School sophomore Josh Briscoe has held an interest in language studies since middle school, but his current thorough studies in French have led him to set his sights on new opportunities.
Briscoe's self-taught French skills have advanced enough that he feels confident skipping straight into French Three, though he has never taken a single French class.
According to Briscoe, his favorite thing about French would be the way it sounds and how it rolls off the tongue. He even practices his writing and speaking skills with French teacher Amy Mowrer.
"Well, I would say that I'm not an expert at administering competency tests but I'd say he's certainly college level," Mowrer said. "I think he'd be successful taking college level French."
Briscoe's conversations with Mowrer in French have left an impression due to his proficiency.
"It's incredibly impressive that he's entirely self taught with no formal training. He has an accent that's really impressive. I mean, people work years to develop an accent as proficient as what he has, which he acquired in basically six months," Mowrer said. "I would argue that he's gifted."
According to Briscoe's mother, Nilda Briscoe, Josh loves to tear languages apart and learn how they have transformed into what they are today.
Nilda believes Josh started wanting to learn new languages from his experiences while traveling.
"I speak four languages, but I didn't teach him," Nilda said. "But he learned there and when he traveled he kept learning the languages from other people and wanted to learn it on his own and communicate with other people."
Josh also practices at home using various online learning tools that let him learn languages at his own pace.
"I use multiple websites. So I use this one website called 'Memrise' and it's a repetition based website, so it shows you words you've learned and words that you're going to learn, and so that constant repetition helps you learn," Josh said. "And then I also use Duolingo, because it helps with the grammar."
Nilda believes that learning multiple languages will be beneficial for Josh's future.
About the Contributors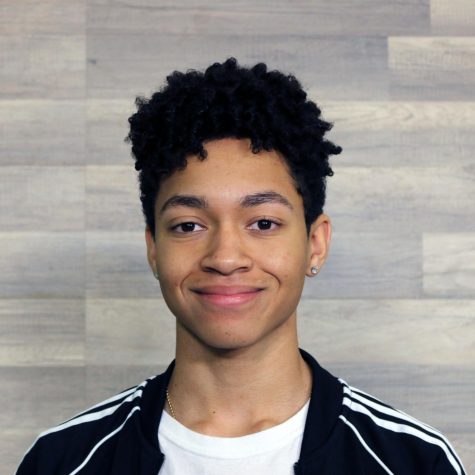 TYLER COOPER, REPORTER
Tyler Cooper is a reporter for Eye of the Tiger.

Cooper has been in the program as a reporter for two years.

Cooper strives to be an informative reporter.

[email protected]