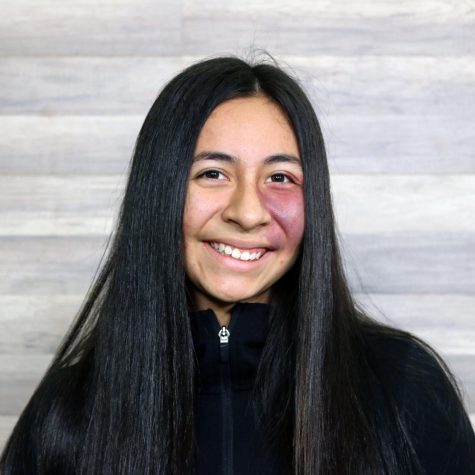 Bella Ayala is a sports reporter for Eye of the Tiger.
This is Ayala's first year, she hopes to become a strong reporter and make an impact on the program.
In her free time Ayala enjoys playing competitive softball and basketball.
Ayala is known by her friends to be competitive and ambitious.
[email protected]
BELLA AYALA, SPORTS REPORTER
Oct 14, 2019

Juniors take over the backfield

(Story)

May 22, 2019

What you take away, collegiate athletics

(Story)

Apr 15, 2019

Athletic scholarships grant academic opportunities

(Story)

Apr 11, 2019

The cost: Chasing athletic scholarships

(Story)

Apr 02, 2019

Freshman stands out on varsity golf

(Story)

Mar 29, 2019

Playing up, the gender gap

(Story)

Mar 22, 2019

WEEKLY ROUNDUP: Spring sports start strong

(Story)

Mar 14, 2019

Give student athletes the props they deserve

(Story)

Feb 17, 2019

RHS athletes honored with CVC League MVP award

(Story)

Feb 04, 2019

Boys varsity basketball keeps Yuba City at bay, guards CVC position

(Story)

Jan 21, 2019

Boys varsity basketball breaks tie with Inderkum, takes first place in CVC

(Story)

Jan 18, 2019

Boys varsity basketball remains undefeated

(Story)

Jan 15, 2019

Winter sports look to finish strong

(Story)

Jan 11, 2019

Boys basketball gets revenge on Yuba City Honkers

(Story)